THE GADGET SHOW - DEEP FAKE
TYPE & TECH Television, AI DeepFake
The Gadget Show, a UK television program based on gadget reviews and showcasing technological innovations, approached us for a fourth collaboration on a fun face-swapping experience.
The studio met the task of superimposing John Bentley's face, a presenter on The Gadget Show, onto footage of a singing guitarist to make it appear as if he could both play the guitar and sing, helping him win a head-to-head music battle.
DeepFake is a technique for human image synthesis based on Artificial Intelligence (AI), like a face swap. The technology behind it involves a multi-stage approach, firstly by using machine learning to map the key 68 facial landmarks and using that data to generate an alignment file for both faces. 
Then using a machine learning framework known as Generative Adversarial Networks, we were able to set two AI networks competing against each other. One AI generating forgeries, and the other AI attempting to detect those forgeries. Through the competition of the 2 networks, the forgeries become more convincing over time.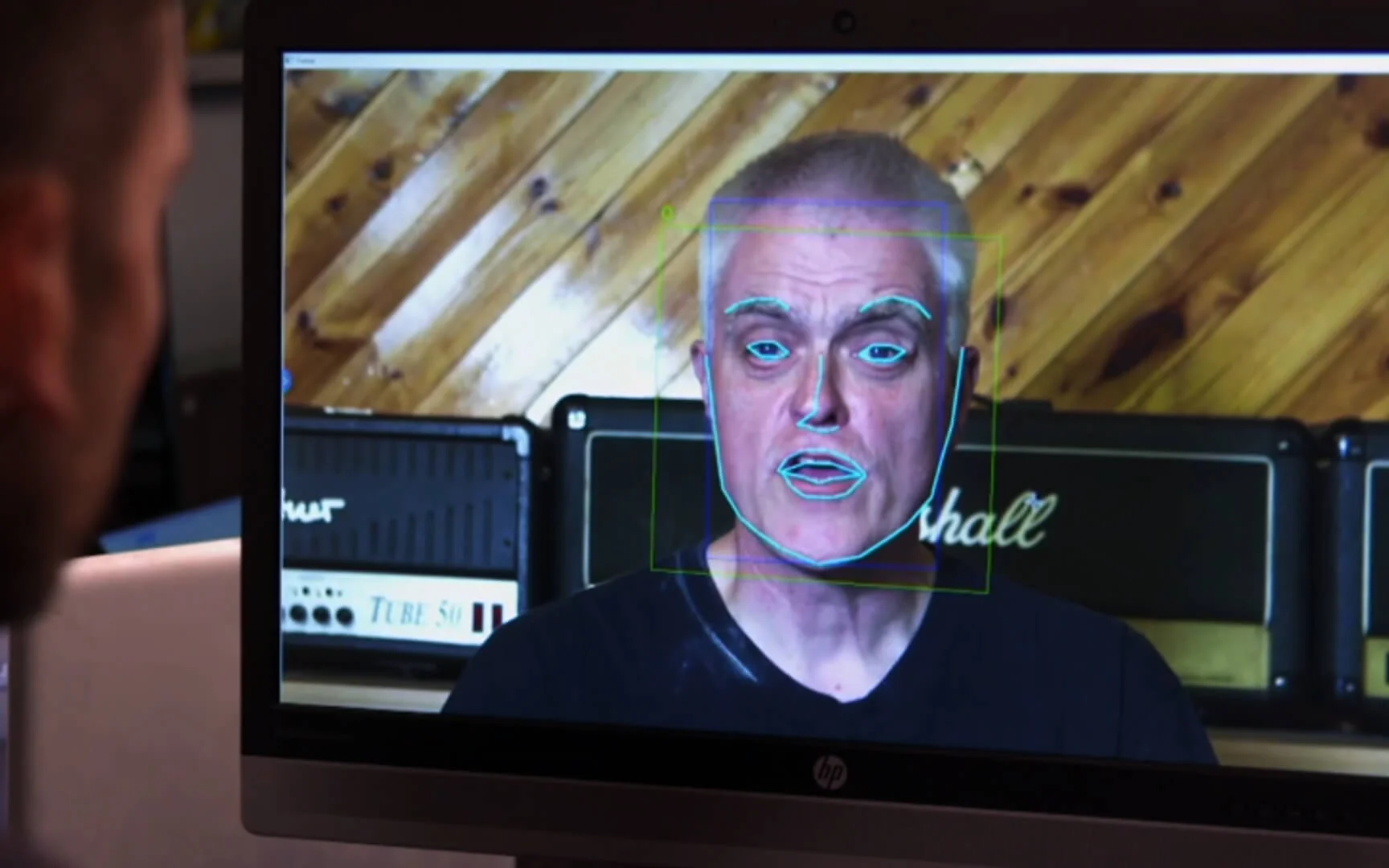 We completed over 285,000 iterations, allowing the AI to match facial landmarks and expressions and be able to effectively swap faces. This created a full 3-minute video, with John Bentley's face appearing to sing and play the guitar to the classic 'House of The Rising Sun' track. The final video was projected onto the stage at a music venue, where John Bentley was competing against a singer-songwriter.
The Gadget Show, Versus Special episode was shown on Channel 5 on Friday 22nd November.