LETS BUILD NEW WORLDS:
AN INTRODUCTION 
2020: The year we reinvent how we're living and communicating with others.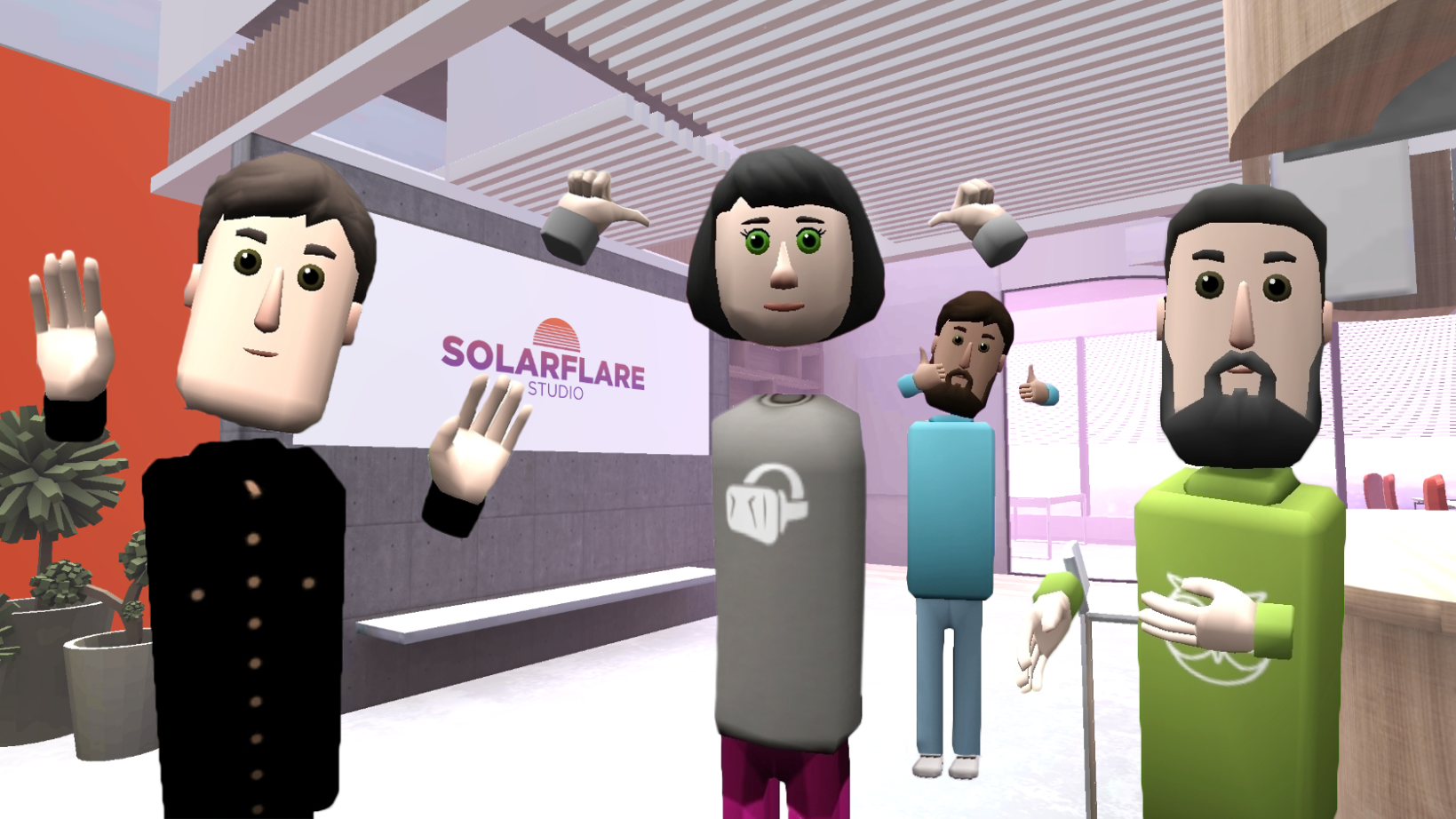 The current pandemic has forced entire industries to re-evaluate how they operate. Everyone, regardless of industry, has been fast-tracked into adopting technology at a rate we've never seen before.
We need to adapt quickly, leveraging new technology is a survival strategy now. 

Virtual conferencing (VC) is a fairly new way of working for the masses. It's mostly associated with a common Zoom-Esque meeting style – but there are far more options available than just seeing your colleague's faces on a grid every Monday morning. We're exploring something new and immersive: virtual spaces.

They're engaging, interactive and at a loss for a better phrase – pretty cool. 
Brands and agencies are now seeing how virtual spaces aren't just a fad for events, something to dismiss, but a vital tool in creating meaningful experiences. 
It's getting exciting!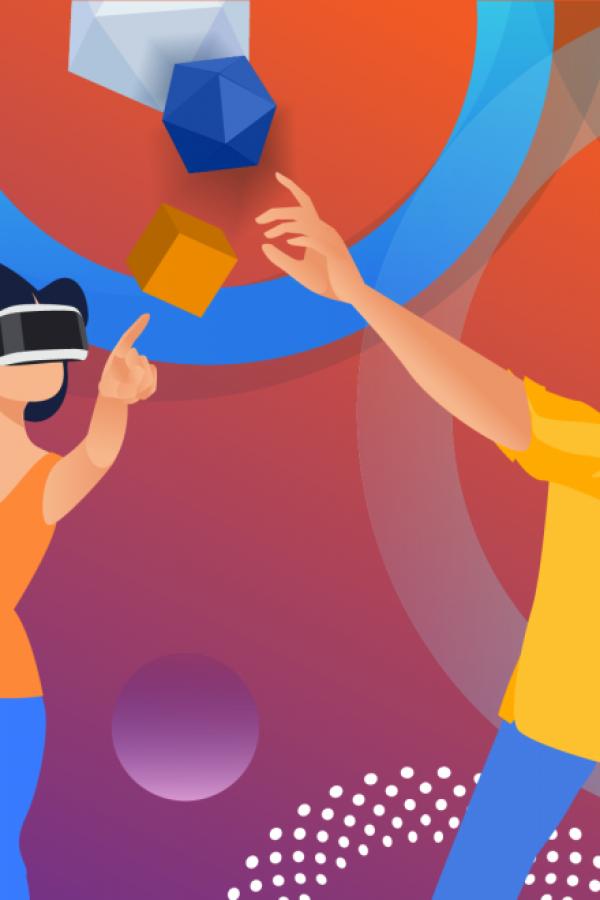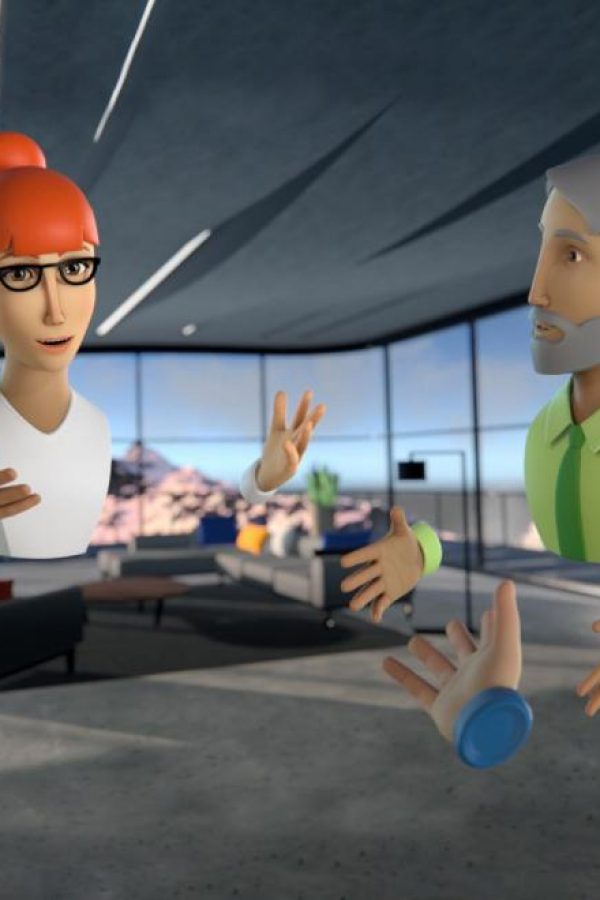 Simply, the most immersive way to communicate virtually. 
Technically it's a 3D environment you step into, as an avatar via headsets or through a desktop. It's designed to keep you engaged (well the good ones are). These Hubs act like a virtual intranet, accessible and scalable. The flexibility is what's most exciting, it can be used to host virtual events, demonstrate new digital products or even house interactive content internally.
The main hesitation with brands not exploring this space, is simply not knowing where to begin.
Preliminary questions remain unanswered:
 – How tech savvy does our audience need to be?
 – Is this exclusive for Millennials and Gen Z?
 – Do we all need headsets to experience this?
 – How do we use it? 
 – Do we need it?
To be fair these questions are valid, there are a few of us (usually first thing in the morning) who have trouble even dialling into a Google Hangout or Zoom conference call, let alone being able to engage with a new platform online or via headsets.
The good news is this isn't generationally limited, access to these Hubs are available on desktops and headsets. There are systems in place that provide a seamless experience and we've spent the last few weeks proof-testing some of the best platforms available.


If engagement is the goal, then you need to explore VC options.
Firstly, no solution available fits all scenarios. There is a HUGE difference with hosting a one-off live event for 100 people, a virtual product launch or creating your very own immersive real-estate. 
At the risk of sounding cliche 'anything is possible', it's about what your end objective is and then choosing the right platform to deliver. 
We're getting calls for a lot of different types of experiences and kick-starters, a few of those examples include:
Conferences, Webinars & Panel Discussions:
Keynote presentations

Live, Interactive Q&A with audience

Meet & Greet spaces for networkin

g
Product Demonstrations:
Tactile features that allow viewers to see products up close, from multiple angles.

'Try on' clothes on your VR avatar

E-commerce opportunities
Live Performance Events
Live music & spoken word performances

Real-time avatar performances

Social interaction and community building

The ways in which VC can be leveraged both for internal communication and external are endless. 
The flexibility to design custom spaces with high levels of interaction, using gamification elements means this will most likely be the future of learning too. 
Determining whether this is a creative route you should explore as a brand, and what platform to be exploring with is a minefield. 
It's why we're taking you through best practices and the pro's and con's of each platform via video on Thursday 18th June.