VIRTUALISING OUR OFFICE SPACE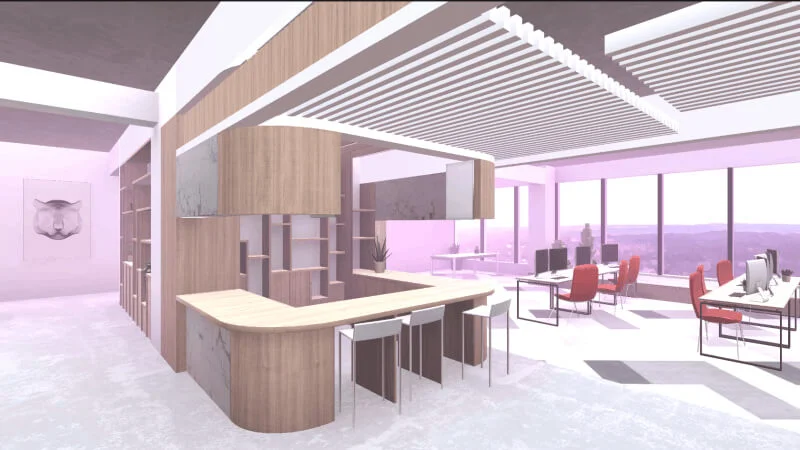 Creating a virtual space to collaborate as a team
We'd been exploring virtual spaces for clients in our Testing Tech series, looking into the best platforms to design experiences in. What better way to test the best platform than to create our own virtual real estate on them? Inspired by our London studio, we developed our very own virtual office, complete with a bar and breakout rooms. Originally intended as a communication tool to collaborate internally and avoid the fatigue of Zoom calls at the beginning of lockdown, our virtual office soon became a key part of our organization. We built two versions, one in Mozilla Hubs and one in AltspaceVR, both 3D environments can be accessed via desktop or a Virtual Reality (VR) headset. Creating an immersive, engaging, and interactive format for our team to bounce ideas.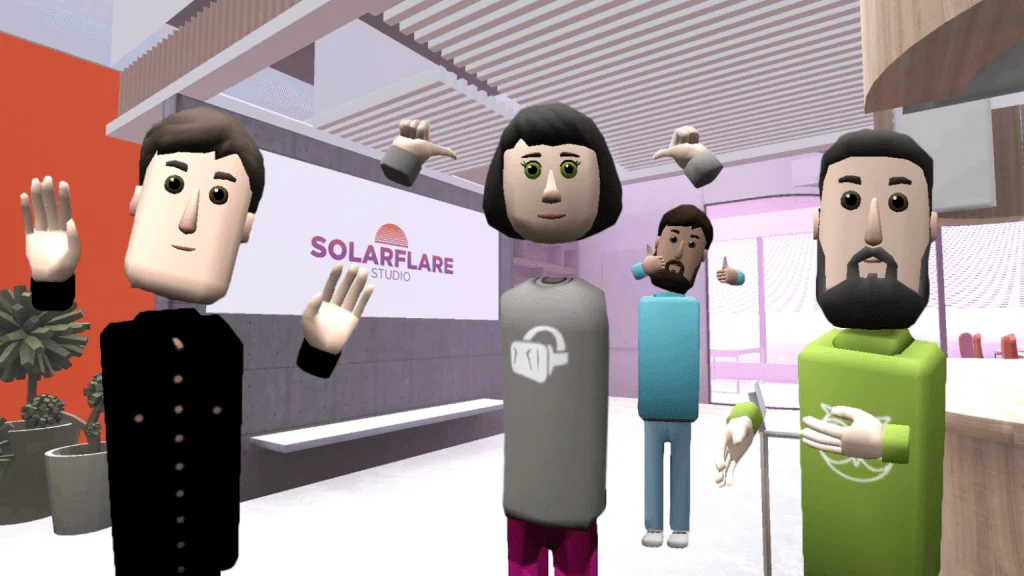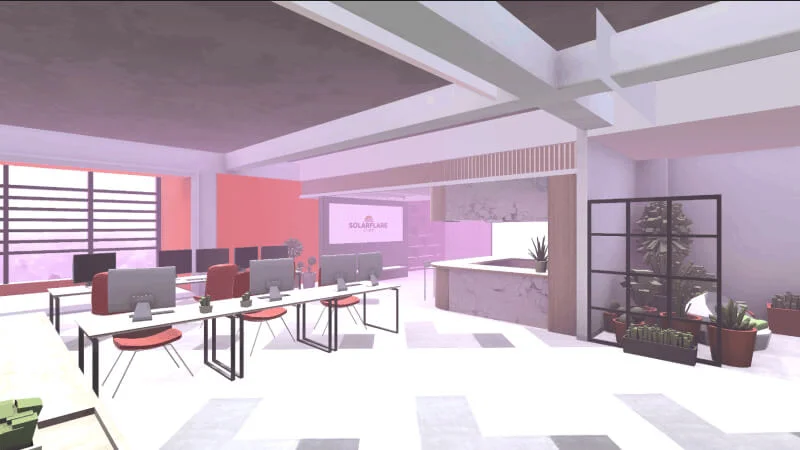 The virtual space can be used to host events, showcase product launches, or even house interactive content for internal uses. Clients can even meet us inside, for demos and presentations. Spatial audio is also a key part of the experience, mimicking real life environments it allows people to break off into other rooms, or corners for more private conversations. Investing in building  your own virtual real estate isn't just a fad for events, but a vital, reusable, sustainable communications tool to create meaningful experiences. Take a look around ours here.
We're always looking to expand our network of creative collaborators, from technical specialists to people that work in more traditional art forms. LAUNCH exists to blend the barriers between creative practices and new tech. Get in touch to explore ideas.